In the fourth of Spirable's 'Meet the Team' series we will introduce you to our wonderful Maeve! In this series we find out from the team what makes them tick, what led them to Spirable and why it's a brilliant place to work!
Maeve joined our energetic Client Services team this summer as an Account Executive.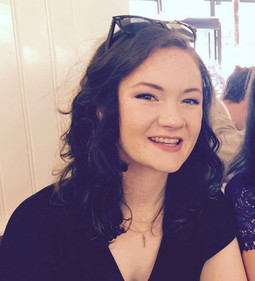 Where are you originally from?
Wicklow, Ireland.
Tell us a bit about your background?
I studied Commerce and German at University College Dublin and then went on to work in Business Development for a Data Solutions company in Zurich, and then Munich.
What led you to Spirable?
I was looking for jobs in London and came across Spirable through a recruitment agency. I found the platform really interesting and I liked the idea of working for a start-up.
What do you like most about your job?
The Spirable team.
What's the most valuable thing you have learnt at Spirable so far?
Picking team lunch is not an easy job.
If you had to pick a mascot for Spirable what would it be and why?
Danny de Vito – there's an inexplicable life size cut-out of him in the office.
What are your passions outside of work?
Cooking and dance.
What or who inspires you and why?
Travelling to new places always gives me new ideas and perspective.